Dr. Gellerman creates a highly individual plan for each patient that starts with a thorough initial consultation, when we obtain all necessary photographs and digital 3D images to properly develop customized treatment that will lead to a faster, more beautiful smile.
Your consultation is done by Dr. Inna Gellerman, a Board-Certified orthodontist who has undergone extensive post-graduate orthodontic training.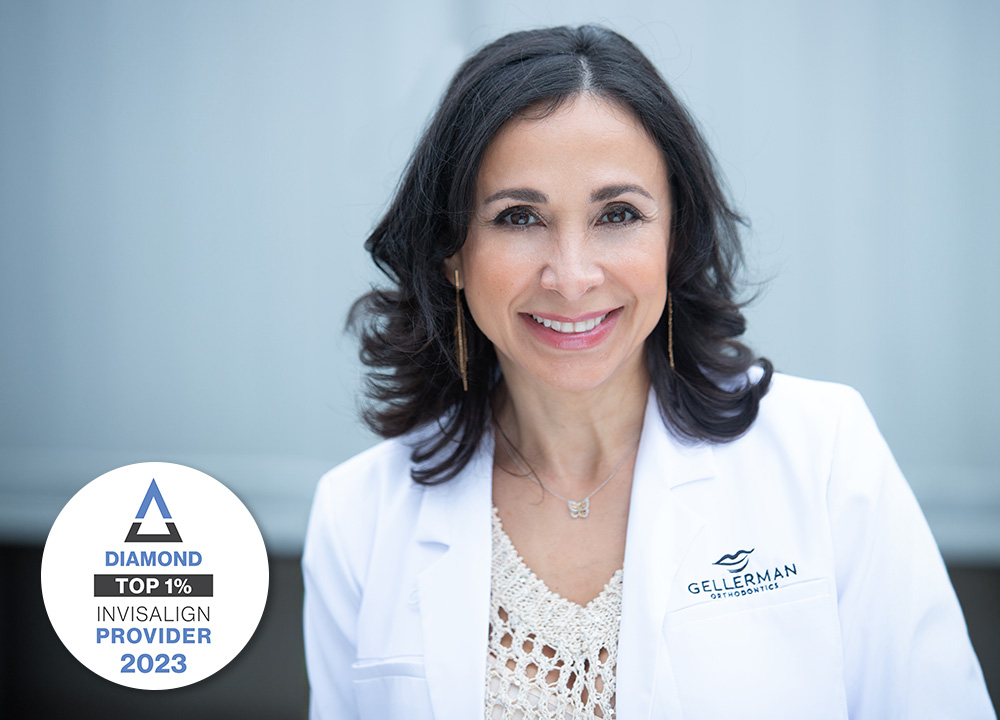 Dr. Gellerman's Unique Approach:
We have developed a step-by-step approach that addresses your individual orthodontic needs, and we use up-to-date technology to further accelerate and ease treatment.
Our Unique Approach Offers:
Up to 40% faster results
Painless
Fewer Appointments
Personalized treatment plan in accordance with your lifestyle
Minimize need to remove healthy teeth
Enhanced facial aesthetics
Dr. Gellerman focuses not only on teeth and jaw alignment, but also enhancing your overall aesthetics and facial harmony. You'll look great, because your smile will be designed to perfectly complement your face.
Please note that this is a highly personalized combination of science and art that results in a more natural, aesthetically pleasing smile – your smile!
Want to Learn More?
Come and see for yourself what it's like to receive a more advanced, patient-friendly orthodontic experience.  Call or text Gellerman Orthodontics at (631) 427-8444 and schedule your first consultation – FREE. We are conveniently located at 165 Main St., Huntington, NY on Long Island.