If you are in search of an InBrace provider In Huntington, NY, Gellerman Orthodontics is the perfect place to get your InBrace Smartwire®. Unlike traditional braces, InBrace uses advanced shape memory alloy to gently move your teeth into place without any manual tightenings or tray changes.
It allows you to enjoy your favorite foods, drinks, and activities without worrying about hindering your orthodontic progress. In addition, InBrace provides an easy-to-follow care routine that allows you to keep smiling confidently while it works its magic. Call or visit Gellerman Orthodontics online today and schedule your free consultation to learn more about why InBrace is the perfect solution!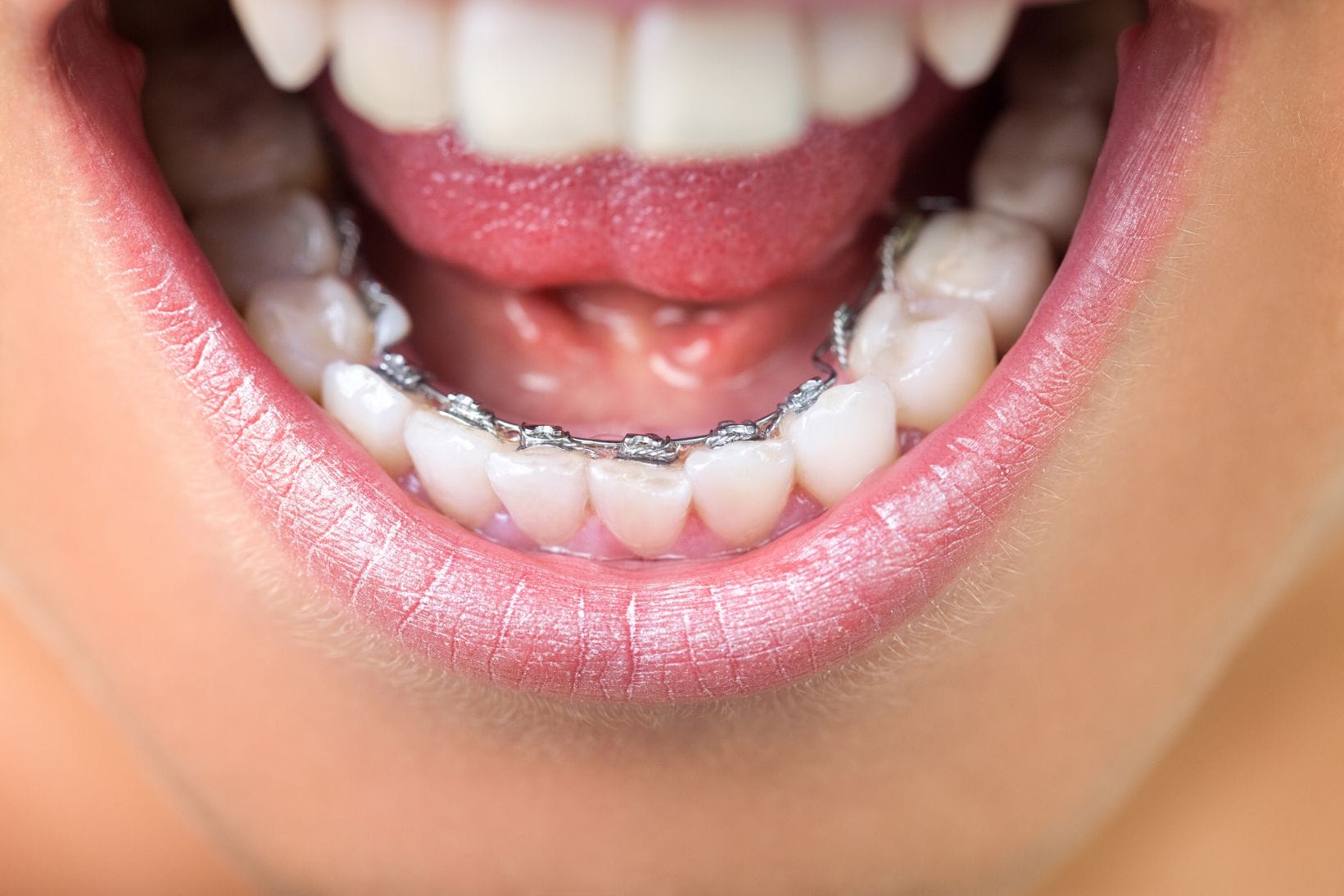 What Is InBrace?
InBrace is an innovative orthodontic treatment that uses advanced computer modeling, AI technology, and an InBrace Smartwire developed by orthodontists to reposition teeth quickly, efficiently, and healthily.
Gellerman Orthodontics, an InBrace provider in Huntington, NY, specializes in InBrace's cutting-edge techniques to help individuals get the smiles they've always wanted without any of the fuss. InBrace is revolutionizing how people take care of their oral health and grin confidently for years to come.
How Does InBrace Work?
As your Huntington InBrace provider, we will help you every step of the way through the complete treatment. InBrace is an orthodontic treatment designed to help you achieve the smile of your dreams. InBrace utilizes a patented Smartwire technology that is personalized to each patient's individual needs. Here's how it works. 
Step 1: Your Toothprint Is Scanned
The first step in the InBrace process is for Dr. Gellerman to scan your mouth with a 3D imaging tool, creating an image of the inside of your mouth called a Toothprint™. This Toothprint is then used to create your personalized Smartwire.
Step 2: We CoDesign Your Ideal Smile
Once your Toothprint has been scanned, Dr. Gellerman will work with you to co-design your ideal smile.
Step 3: Your Smartwire Is Programmed With Gentleforce Technology
Using this information, your Smartwire will be programmed with Gentleforce® technology – a carefully calibrated force that gradually moves teeth into place. It's gentle enough that you won't feel discomfort while wearing it, yet strong enough to get results quickly and efficiently.
Step 4: Fitting & Treatment Begins
Dr. Gellerman will fit your personalized Smartwire, and you will leave the office with InBraced teeth! The best part? The treatment is completely hidden, so no one (even up close) will know that you are undergoing orthodontic treatment! You can show off your Smile Now™ without anyone knowing! Call us today as your top InBrace provider in Huntington, NY.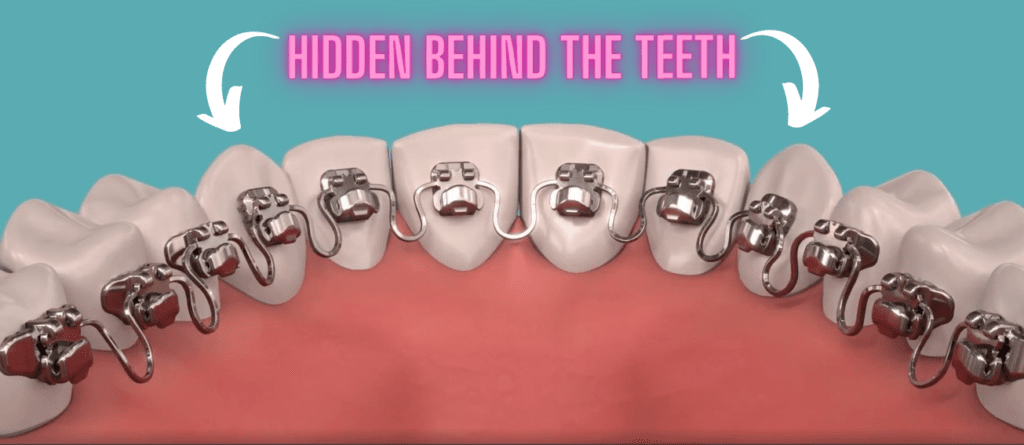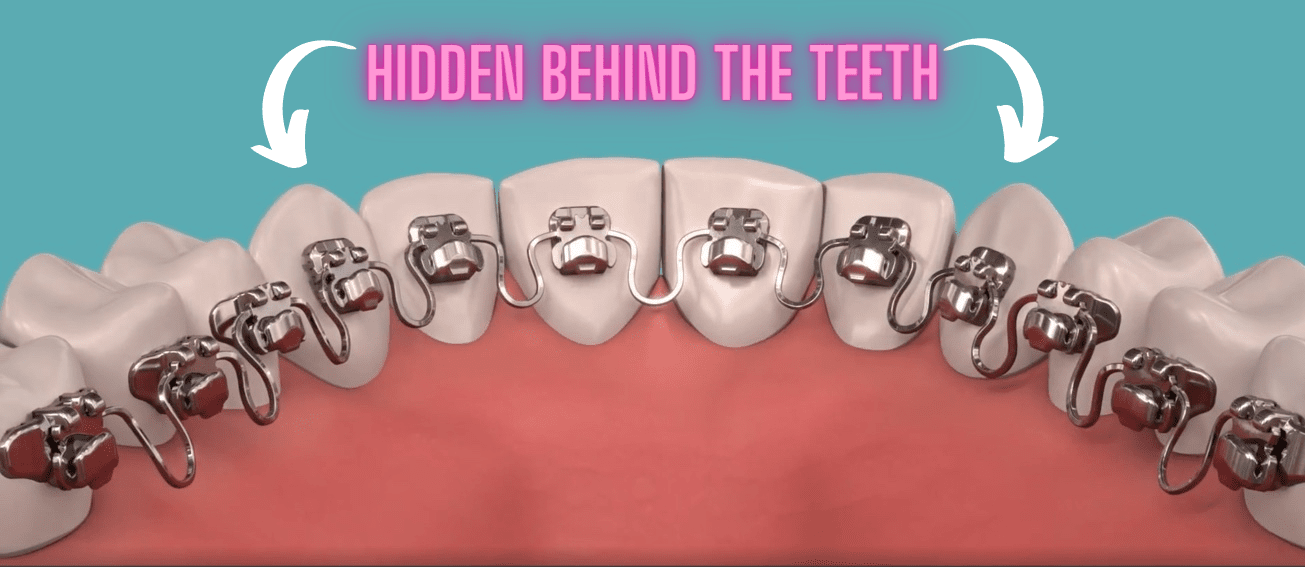 Top Features Of InBrace
Designed, Programmed, and Personalized to Your Ideal Smile
InBrace Smartwire is designed to provide personalized results based on your unique needs and goals. Using advanced 3D modeling technology, your orthodontist will create a customized plan for your treatment that specifically fits your individual needs and desired results.
No Monthly Tightenings or Tray Changes Required
InBrace Smartwire does not require monthly tightenings or tray changes throughout your treatment process. Instead, you must visit your orthodontist every 8-10 weeks to ensure everything is on track, allowing you to live your life without worrying about tedious maintenance tasks.
Hidden Behind Your Teeth
Another great benefit of InBrace Smartwire is that it sits behind your teeth, so nobody will know you're wearing braces. You don't have to worry about having metal brackets or feeling self-conscious when smiling or speaking with someone. Plus, the system won't interfere with brushing and flossing because the system is hidden.
Gentleforce Technology Moves Your Teeth Into Place
The InBrace Smartwire system utilizes Gentleforce Technology which gently and efficiently moves your teeth into place based on your provider's treatment plan. The force used by this technology is applied slowly and steadily over time resulting in minimal discomfort and faster overall results than traditional braces can provide.
Who Is InBrace Made For?
InBrace is the perfect solution for anyone wanting to straighten their teeth without the hassle of wearing traditional wires or aligners. With InBrace, patients get the same great results but with this hassle-free option. Gellerman Orthodontics, an InBrace provider in Huntington, NY, specializes in treating malocclusions from simple to complex cases using InBrace to give our patients a beautiful smile that lasts a lifetime. InBrace is truly revolutionizing orthodontic care, and patients are raving about the treatment at Gellerman Orthodontics!