Dr. Inna Gellerman, a nationally recognized Diamond Plus Invisalign Provider, can give you the beautiful straight teeth you've always wanted using series of invisible, removable aligner trays that gently move your teeth into the desired position. No one can see that you are wearing them, so you can smile without any embarrassment.
Why Invisalign?
Invisalign is easy to use, comfortable and can be taken out of your mouth while eating or drinking so there are no eating restrictions during treatment. Invisalign was so popular among teenagers that Invisalign Teen was created just for them.
As you replace each aligner with the next in the series, your teeth will move — little by little, week by week — until they have straightened to their final positions.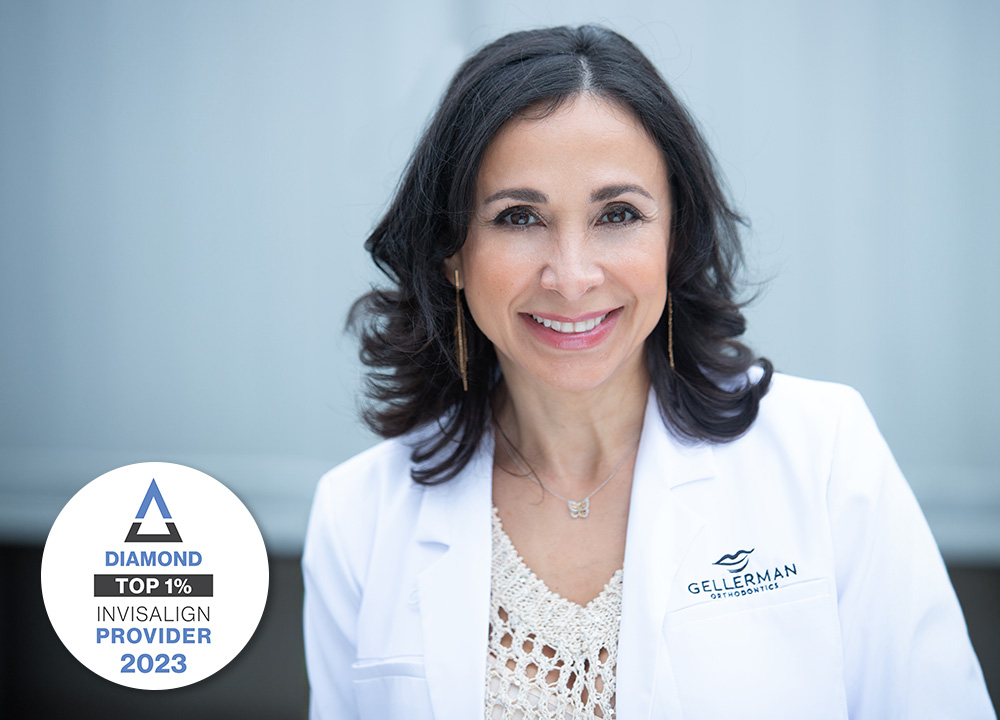 Why Should I Have Invisalign Treatment With Dr. Inna Gellerman?
Invisalign awarded Dr. Inna Gellerman the prestigious honor of "Top 1% Provider." This means that she is a member of a select group of only 1% of all orthodontists nationwide. If you want to have the best Invisalign experience, call Dr. Gellerman's office today for a free consultation.
Dr. Gellerman has Five Star ratings on Google, Facebook and Yelp. Her clients rave about Dr. Gellerman and her staff of dedicated professionals. Here's what Paula had to say on Yelp—thanks Paula!
"The best orthodontist on Long Island-no kidding! Centrally located in Huntington directly on Main Street. The office is state of the art and extremely clean. Office staff doesn't get any better than this….. My son has had braces and I had the Invisalign as an adult. We were always treated respectfully and Dr Gellerman is a gifted orthodontist who gives 110% to each patient and her staff follows that example. Dr. Gellerman is also very progressive and uses the newest advances in the field of orthodontia care."
Get a Spectacular Smile Faster
Combined with Acceledent or Propel VPro+, you can now get a spectacular smile with Invisalign in less time than ever before. You'll have fewer visits and less time in the treatment chair. And because Invisalign trays are removable, brushing and flossing are easier too.
Want to Learn More?
Call or Text Gellerman Orthodontics (631) 427-8444 and schedule your first consultation – FREE. Our office is conveniently located at 165 Main St., Huntington, NY on Long Island. We can't wait to meet you!