Huntington Braces Expert
Do you want to achieve that perfect smile but need help knowing where to start? Gellerman Orthodontics is here to help! We are the top provider for braces in Huntington, NY, and we can help you achieve the smile of your dreams. Dr. Gellerman is a Board Certified Diplomate of the American Board of Orthodontics.
We provide various services, including lingual, clear, and conventional braces. We offer a range of alternatives because we recognize that everyone has different orthodontic demands.
KLOwen: Our Custom Braces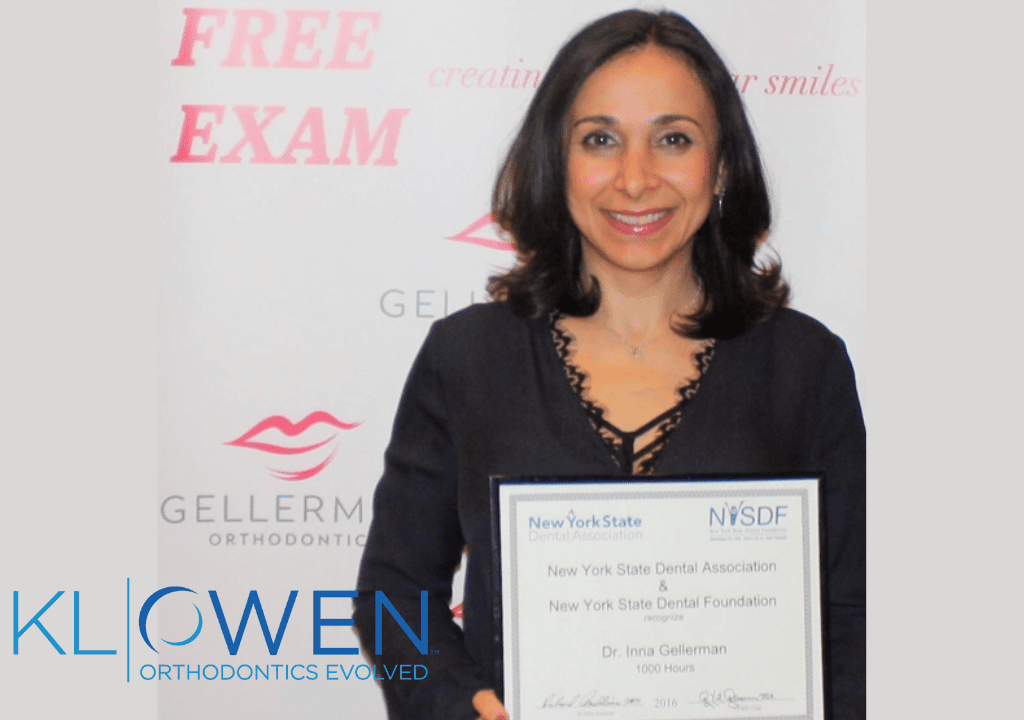 With our custom braces, it is not just one size fits all. We take the proper steps to help customize a treatment built for your anatomy.
Here are just a few things patients love about
Stride Custom Braces:
Treatment starts faster
The treatment finishes 20% to 40% faster
Fewer office visits required
Custom braces make treatment more comfortable
Exceptional results are achieved in record time
Braces Near Me In Huntington, NY
Our commitment to our patients sets us apart from other orthodontic providers. Since we understand that deciding to receive braces can be a big choice, we take the time to get to know each of our patients and their needs. Because we want you to be at ease and confident in your decision to get braces, we provide complimentary consultations with Huntington braces specialists.
Additionally, we provide flexible financing alternatives so that you can schedule payments according to your needs. Since we know that orthodontic treatment can be pricey, we strive to keep it as reasonable for our patients as possible.
If you are looking for an orthodontic braces provider in Huntington, NY, look no further than Gellerman Orthodontics! We offer complimentary consultations so that we can assess what treatment plan would be best for you. Contact us today to schedule your consultation!
Braces VS Invisalign
Many people dread getting braces, but what if there was a way to get straight teeth without anyone knowing? Invisalign is a popular alternative to traditional metal braces, but which one is right for you? Keep reading to learn more about the difference between braces and Invisalign to make the best decision for your smile.
Benefits of Braces
Braces have been used to straighten teeth for generations, so you can be sure they are effective. In addition, braces are usually less expensive than Invisalign.
Another benefit of braces is that they can correct various dental problems, such as crowded teeth, crooked teeth, and even some bite problems. If you have severe dental issues, braces may be your best option.
Benefits of Invisalign
Invisalign is a popular alternative to traditional braces because they are virtually invisible. If you are concerned about how braces affect your appearance, Invisalign may be the right choice.
Because Invisalign aligners are removable, you may quickly take them out to eat and brush your teeth. With braces, food often gets stuck in the brackets and wires, which can be challenging to clean. If you choose us as your Invisalign in Huntington, NY Provider, you won't have to worry about food becoming trapped in your teeth.
Lastly, Invisalign is often faster than braces in terms of results. You may be able to achieve straighter teeth in as little as six months with Invisalign.
The decision between braces and Invisalign ultimately comes down to your individual needs and preferences. If you are looking for a less expensive option that can correct a wide variety of dental problems, then braces may be the way to go. However, if you are concerned about how braces will affect your appearance or want a removable option faster than braces, then Invisalign may be right for you. Talk to Dr. Gellerman to learn which treatment option is best for you.
Benefits of Traditional Braces Huntington, NY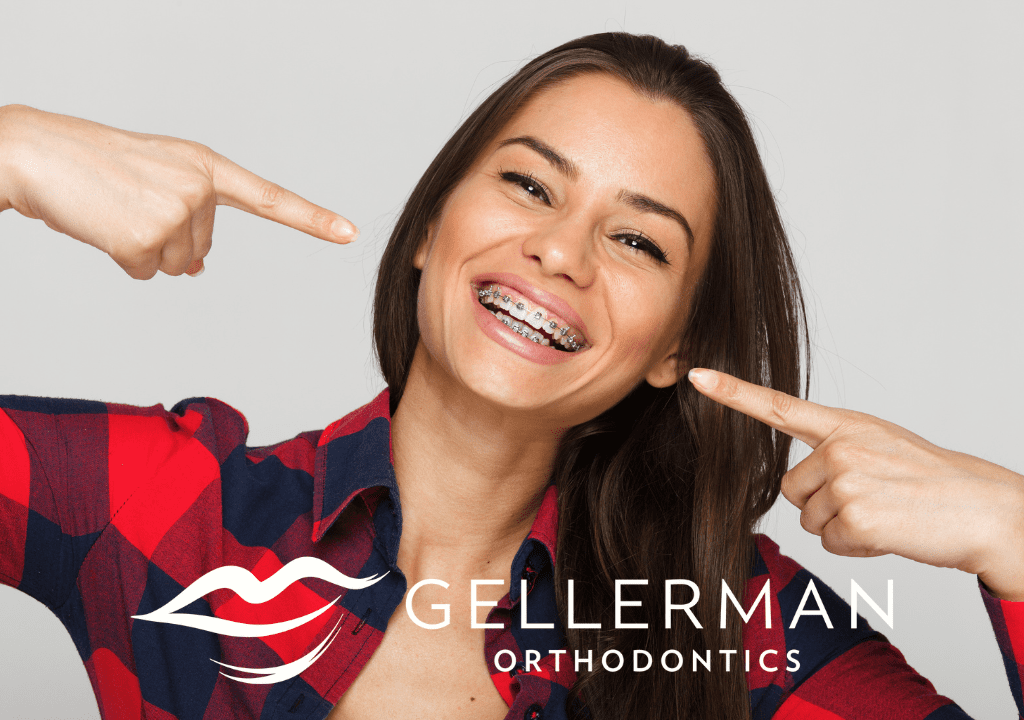 There are many benefits to be gained from pursuing treatment with traditional braces in Huntington, NY. First and foremost, this type of orthodontic care offers highly effective results. Thanks to meticulous adjustments made by trained specialists, patients can expect a significant improvement in the appearance and function of their teeth. Traditional braces are also customizable, which allows them to accommodate a wide range of treatment needs. Finally, traditional braces help patients develop good habits that will enable them to maintain healthy smiles for years.
From brushing and flossing thoroughly daily to undergoing regular dental checkups, patients using traditional braces always have the support they need to maintain a healthy smile for life. For these reasons and more, you should visit Gellerman Orthodontics for traditional braces in Huntington, NY. We offer superior results and unparalleled patient care regarding orthodontic treatment.
Average Cost Of Braces In Huntington, NY
When it comes to dental care, braces are often one of the most expensive options. The average cost of braces depends on a number of different factors, including material type, length of treatment, whether or not insurance is available for coverage, and more. Generally speaking, metal braces fall in the range of $2,500-$6,000. It is essential to consult Dr. Gellerman your Huntington braces expert to determine the best solution for you. With proper care, regular cleanings, and checkups, you can ensure that your braces last longer and work as effectively as possible.
Braces FAQ
If you or your child is considering braces, you probably have many questions. What are the different types of braces? Which type is best? How much do they cost? What can't you eat with braces? When can you get them off? Here are answers to some of the most frequently asked questions about braces.
What Are the Three Types of Braces?
There are three main types of braces: metal, ceramic, and lingual. Metal braces are the most visible but also the most affordable. Ceramic braces are less noticeable than metal braces since they are built of clear or tooth-colored brackets. Lingual braces are placed on the back of the teeth and are completely invisible.
Which Type of Braces Is Best?
The best type of braces depends on your individual needs and preferences. Some people prefer metal braces because they are more affordable, and others prefer ceramic or invisible braces because they are less visible. Dr. Gellerman can help you decide which braces are best for you.
What Can't You Eat With Braces?
It would be best to avoid hard, chewy, or sticky foods with braces because they can damage the brackets or wires. It would help if you also avoided sugary drinks like soda and fruit juice because they can cause cavities.
Can You Get Both Sets of Braces on the Same Day?
Yes, you can get both sets of braces on the same day. This is called simultaneous treatment, and it can save you time and money in the long run.