Does Your Child Need a Sports Mouthguard?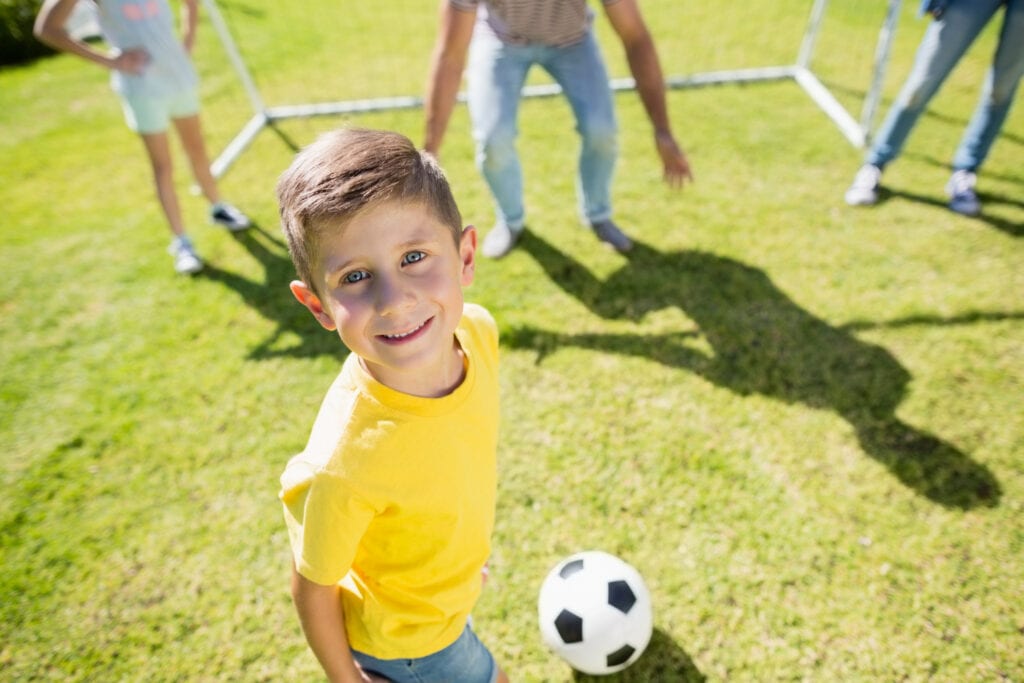 A mouthguard may not look like an important piece of protective sports equipment, but this small item packs big protection. When the mouthguard is made of high-quality composite materials and fitted by an orthodontist, the small item could save your child from serious injury to their teeth and mouth, and also to their skull, brain, and spine.
The Academy for Sports Dentistry recommends athletes of all ages wear custom fitted, high quality mouthguards, and reports that professional fitted mouthguards are superior to inexpensive, off-the-shelf mouthguards.
Inexpensive mouthguards come in three basic sizes, small, medium, and large. They don't fit well, and provide little protection.
By contrast, custom-fabricated mouthguards are designed on an exact model of the athlete's teeth, made on a pressure-laminating machine. This mouthguard results in a far superior fit to all the other types of mouthguards and provides the best fit, the best comfort, and, ultimately, the best protection.

The Academy for Sports Dentistry advises that athletes get a professionally fitted, dual-pressure laminated custom mouthguard to protect the soft tissues of the mouth, teeth, and jaw. A better mouthguard is more effective at reducing the possibility of a concussion, which can result in short and long-term changes to the brain.
At Gellerman Orthodontics, custom fit mouthguards have been provided to student athletes and entire student sports teams for many years.
Gellerman Orthodontics offers the gold standard in mouthguards to patients and local student athletes as part of a community service program to benefit Pink Aid, a local nonprofit that supports breast cancer patients.
An over-the-counter mouthguard typically sells for more than $25 and a custom-fit, high qualify mouthguard generally costs around $150. At Gellerman Orthodontics, we offer these superior mouthguards for a donation of $20 to Pink Aid Long Island, a local nonprofit that supports breast cancer patients. All funds go directly to Pink Aid.
Dr. Gellerman invites patients and local student athletes to protect themselves with an orthodontist-fitted, custom fabricated dual-pressure laminated mouthguard.
For more information, or to make your Pink Guard appointment, contact our office at (631) 427-8444 or email [email protected].

As children return to the playing fields, wearing a mouthguard should be on everyone's equipment checklist!