February is National Children's Dental Health Month – We're Celebrating Smiles!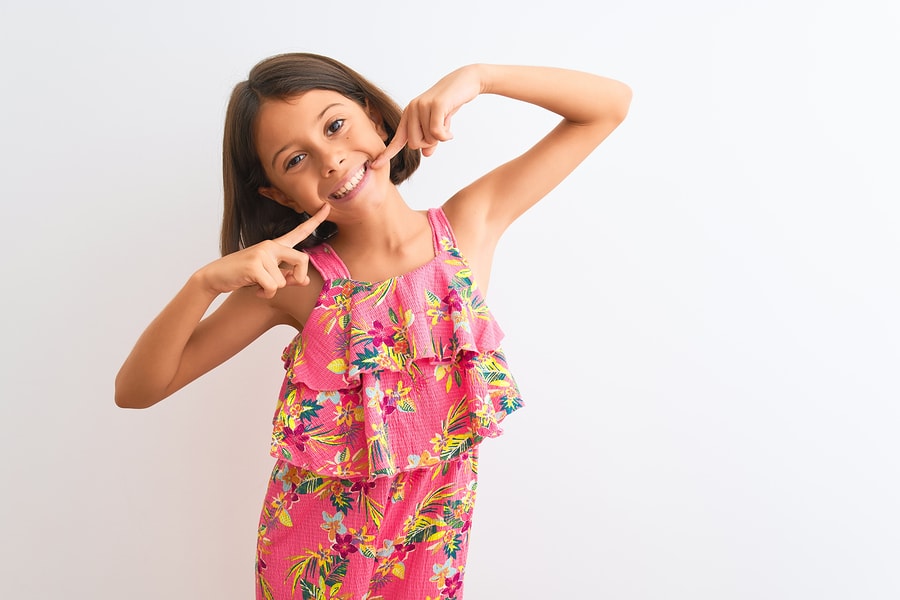 There's so much to smile about in February – Super Bowl, Valentine's Day, the Academy Awards and President's Day!
February is also National Children's Dental Health Month, which is very important to everyone at Gellerman Orthodontics. That's the month we visit Huntington area schools to talk with children about taking good care of their smiles.
A healthy smile is the result of good habits that are learned early in life. Brushing teeth at least twice a day is just the start. Flossing and rinsing with a fluoride-enhanced mouthwash are steps two and three. But there's more.
A healthy diet that limits sugary drinks and snacks is important for growing smiles. Did you know that many "energy" drinks get most of their energy from sugar? Dried fruit are a good alternative to sugar-based snacks, but they can be sticky and have just as much sugar as a candy bar. The same is true for many granola bars.
The healthy habits that children learn when they are young will stay with them for good health throughout their lives. What else do we talk about during our dental hygiene presentations?
A healthy smile benefits from a diet that includes a variety of fresh vegetables, lean proteins and whole grains.
Wearing a mouthguard to protect smiles during sports activities can prevent children from losing permanent teeth. Mouthguards have also been proven to lessen head injuries, as a high-quality mouthguard absorbs the impact on the teeth from a blow to the head.
Flossing is important to get at the spaces between the teeth that a toothbrush can't reach. Learning to floss early in life can make a big difference in the number of cavities a child gets.
A child who learns who to care for their teeth also learns that it's good to take care of themselves – and that pays dividends throughout the rest of their lives.
The American Association of Orthodontists and Dr. Inna Gellerman recommend that children have an orthodontic check up by seven years of age. This lets Dr. Gellerman evaluate their mouth and jaw growth and see if teeth are growing in properly. Most kids have at least eight permanent or adult teeth at this time. It's a quick visit, and it's also free.
Dr. Gellerman will look to see if the child's jaw is properly proportioned to fit the balance of the child's permanent teeth. Most children are fine, and no treatment is needed. But there are some children whose jaw is not big enough. There are appliances that can be used while the child is still growing that will avoid the need for teeth to be pulled later on in their lives. A palate expander is one of them, a simple device that can make a big difference in a child's life.

To schedule a school visit during or after National Dental Health Month, call us at (631) 427-8444. The Gellerman Orthodontics team will be happy to schedule a visit!